The latest version of the Tixeo client (V. 14.8.0) includes a new collaboration feature that allows you to delegate the organization and moderation rights of an online meeting.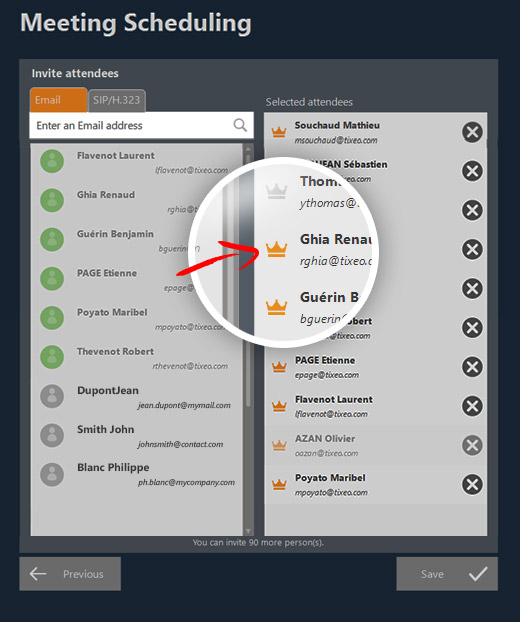 Previously, only the organizer of a videoconference had the ability to set up and modify the different components of a meeting: such as duration, invited persons or participants' rights.
In order to provide more flexibility and freedom in setting up and managing a meeting, the organiser can now delegate the rights of organisation and moderation to any guest attending a meeting. The latter will thus benefit from the same administrative and control capacities as the initial organiser.
For example, an employee could schedule a meeting for his manager and give him all the rights of organization and moderation. During the videoconference the manager will have full control, the employee who initiated the meeting will no longer even need to be present.
Another use case: if an organizer has to leave a meeting in progress, he/she only has to transfer his/her rights of organization and moderation to another participant and leave without interrupting the communication.
An innovation that complements the many collaboration features offered by Tixeo such as screen and application sharing, remote control, secure file transfer and chat, and corporate messaging.
Discover all the Tixeo collaboration features
Try Tixeo for free for 30 days