The TixeoGateway already allows perfect interoperability with legacy H.323 / SIP videoconferencing systems (incoming and outgoing calls), without opening any port. It also supports the H.239 standard allowing legacy room systems to share content into a Tixeo meeting.
Enhanced range of features
To give users more freedom and flexibility, the TixeoGateway expands its range of features.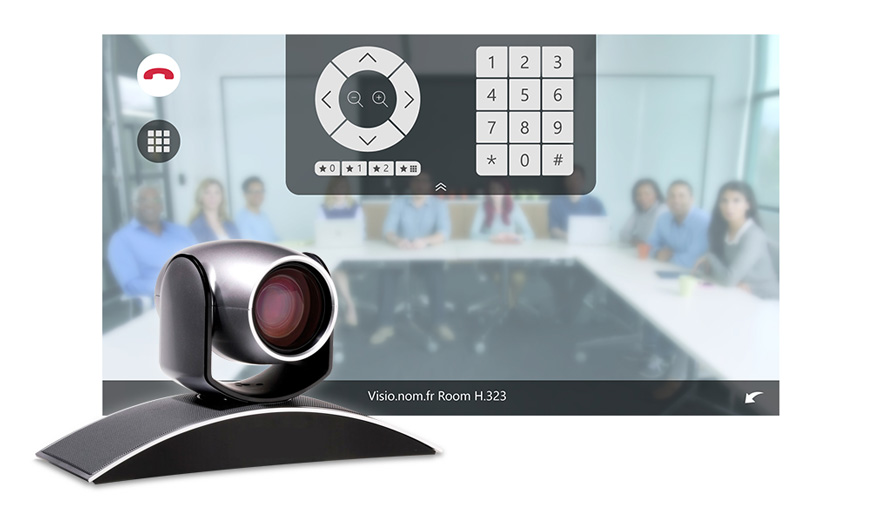 Tixeo Gateway now integrates FECC and DTMF
It now integrates FECC (Far End Camera Control): a user calling a legacy videoconferencing system from a Tixeo meeting can take remote control of a PTZ (Pan Tilt Zoom) camera. Using the ergonomic navigation control, the Tixeo user can zoom in, zoom out or pan with ease.
Another important new feature is the integration of the DTMF (dual-tone multi-frequency) code system which enables communication with interactive voice servers and the composition of digital codes.
Finally, support for the H.239 standard has been improved: it is now possible for a Tixeo user to share an application or desktop with a legacy system.