Leverage the potential of NextGen Video Collaboration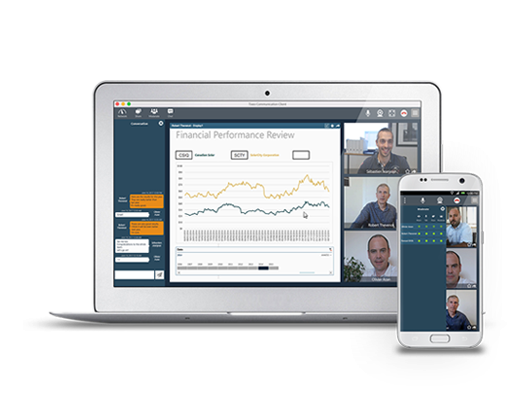 A wide range of features for simple, yet confidential collaboration
Take advantage of our NextGen collaboration technology
Show any document or application during your secure meetings, transfer files, save your meetings: it's as easy as a simple mouse click!

Display any document, application or your entire desktop on your collaborators screen

Take advantage of an efficient, smooth
and ultra reactive sharing even
on smartphone and tablet

Boost efficiency by giving
remote control to other participants

Exchange your files in single click.
End-to-end encrypted transfer without
any server-side storage.

Record your meeting, watch it, share it!

Stream your meetings online
without any audience limitation
using the LiveStreaming option

Keep control of your meetings with
a simple and efficient rights management

Instantly communicate
with the secure chat

Send messages to your contacts
with the integrated messaging

Stay responsive by inviting your online contacts to an instant meeting

Easily and quickly schedule meetings with the possibility of scheduled recurrence

Save time with the automatic mailing
of your invitations