This new version has been focused on improvements on both in-meeting interface and contacts management, leading to a better user experience over a videoconference, and an easier way of importing multiple contacts at a time.
Tixeo full screen mode: a greater in-meeting experience
By adding a "Full Screen" mode to WorkSpace3D, you can now be focused on what matters the most during your meetings: videos of your workmates and shared documents. This leads to a better immersion and collaboration. Only one click is needed to enter and exit the Tixeo "Full Screen" mode.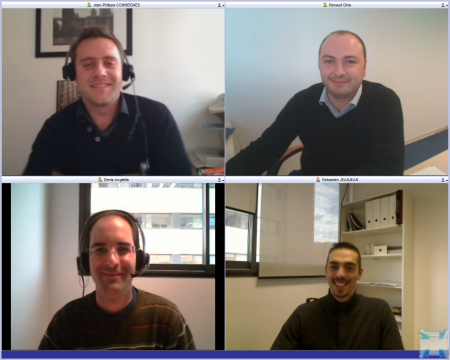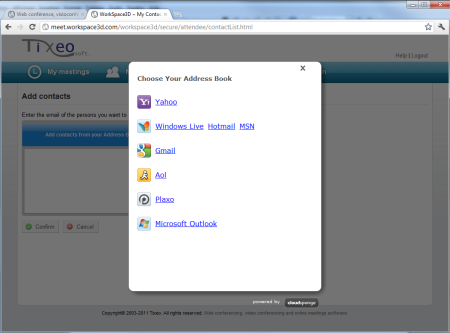 Automated layout synchronization of attendees with the host
The "follow me" option, allowing synchronizing the host layout with the attendees, has been activated by default. From now on, attendees will follow automatically the host on the shared documents and the "video wall". This option can be disabled at any time by the host.
Adding and managing contacts have never been easier
A contacts import feature has been added to WorkSpace3D, allowing importing multiple contacts at a time. You can quickly import contacts from Outlook and the most used online services such as Gmail, Windows Live, Yahoo and Plaxo.
Furthermore, contacts management has been improved. Each new added contact will now be visible in your private contact list, even if he has not accepted your contact request yet. It will make it easier to invite them to videoconferences while your contact request is still pending. Once your request has been accepted, you will be able to see their status (online, offline, busy…).
Finally, you can now delete contacts which you no longer use directly from the plug-in.