Discover the tremendous potential of Tixeo Secure Videoconferencing
Request your personalized demonstration

Contact us at +33 (0) 467 750 431 or enter your contact details to schedule a meeting.

A Tixeo expert will contact you as soon as possible. A demonstration will take less than 20 minutes.

After clicking on this confirmation link, choose your password. You can start organizing meetings !
*By clicking on "Send" you agree that your data may be used by Tixeo. The information collected by Tixeo from this form is processed electronically for Tixeo's marketing and sales departments for statistical and commercial purposes. In accordance with the EU General Data Protection Regulations, you can exercise your right of access to your personal data and have them rectified or deleted by contacting: rgpd@tixeo.com. For more information about the use of your personal data, please consult our privacy policy.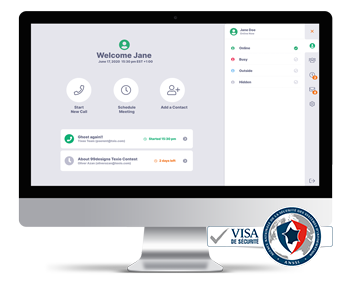 Tixeo provides a secure video conferencing technology that is used by many organisations.
Find out what we can do for you.