Try Tixeo secure video conferencing for 30 days
Enjoy Tixeo's secure video conferencing platform for free and without commitment for 30 days
Organize your meetings with no limit in number and duration
Benefit from all the collaboration features adapted to team teleworking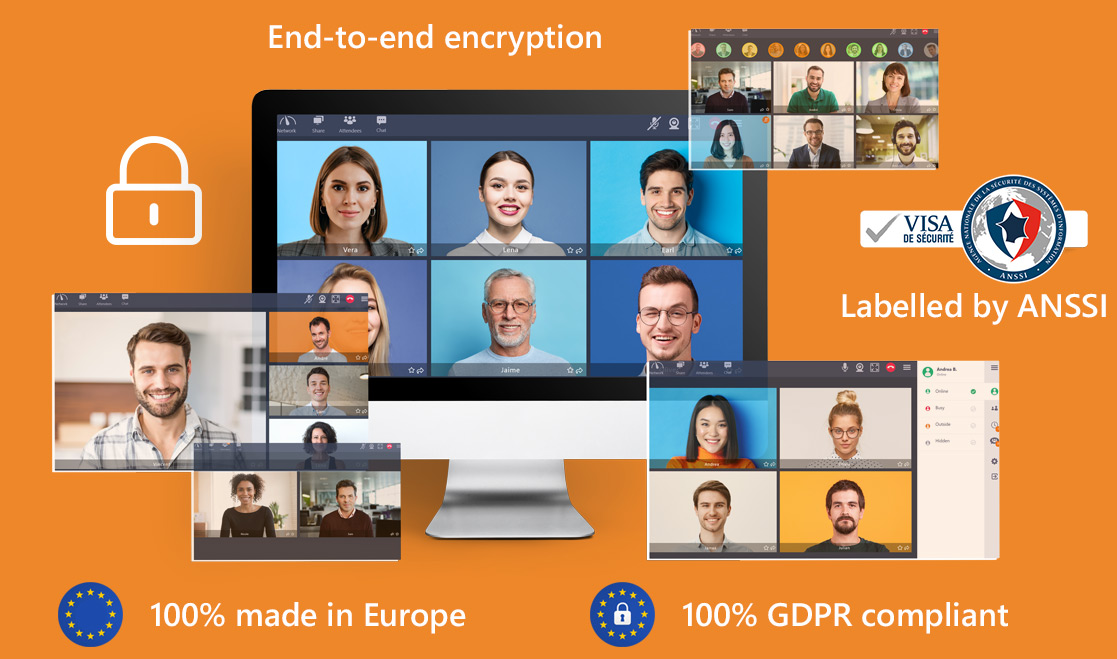 You are only two minutes away from your free secure video conference!
Fill in the registration form with the required information and submit it.
You will receive an email with a confirmation link at the address you entered.
Once you have clicked on the confirmation link, choose your password and start hosting meetings.
The French technology Tixeo has obtained a CSPN certification and qualification from ANSSI (the French National Agency for the Security of Information Systems).
The information collected by Tixeo, the controller, from this form is processed electronically to allow you to create a secure online account in order to (1) use the Tixeo software solution for free for 30 days in complete security, (2) obtain, for business customers, promotional offers on identical or similar products from Tixeo, (3) meet any support request you may have during the free trial, and (4) ensure, if necessary, technical maintenance operations to guarantee permanent data security. This information may also be transmitted to a subcontractor or integrator specialized and certified by Tixeo (the list of which is available here) in case of specific request to allow an optimal technical deployment of the service remotely or on site. In compliance with the GDRP, you can exercise your right to access, rectify or delete your personal data by contacting: rgpd@tixeo.com. You have the right to object at any time to the processing of your data concerning any commercial prospecting operation or transfer to an integrator by simply sending an email. For more information on the use of your personal data, you can consult our privacy policy.