Recording a videoconference is an essential feature. With Tixeo, it is very easy to record a meeting online, view and download it from the meeting interface.
3 reasons to record a videoconference
First, to make a summary report of the meeting: recording the exchanges makes it easier to take notes.
To share the videoconference in its entirety with those who are not present: this is particularly important in the case of distance learning or a conference, to ensure that all stakeholders have the same level of information.
Finally, to monitor the progress of a project: it can be interesting to record videoconferences that mark the stages of a project.
The Tixeo "Recording" feature
Who can record the videoconference?
With Tixeo, the recording feature is available to meeting organisers and guests designated as co-organisers.
Start a recording
To record a videoconference with Tixeo, just click on the "Record" button, available in the in-meeting menu ("More" section).
It is also possible to start a recording at any time during the meeting!
When the recording starts, the participants are notified and a red light appears in the in-meeting menu in the recording module. At any time, the host or co-hosts can pause or stop the recording of the videoconference.
View the recording and download it
Once the recording is done, you can view it directly from the general menu (accessible on the top left of the Tixeo interface), in the "Activity" tab.
Meeting recordings are also stored on the meeting server, accessible from the users' personal account.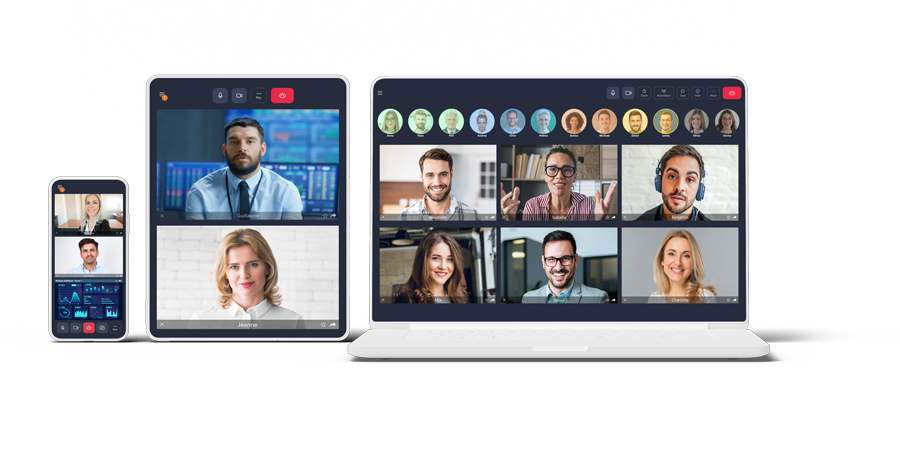 Secure your videoconferences