On Tuesday September 6th 2022, the Universités d'été of cybersecurity will take place in Paris, organized by Hexatrust. For this 8th edition, 40 exhibitors are invited to a new event format: the first ever exhibition of sovereign cybersecurity solutions. Tixeo, member of Hexatrust and the only CSPN certified and ANSSI qualified technology, is participating to this new event.
For sovereign cybersecurity solutions
Organized at the Hoche lounges (Paris 8), this day dedicated to cybersecurity will be an opportunity to discuss strong and urgent issues around European sovereignty.
Among them, we can mention the new European Directives for large digital platforms, such as the DMA, DSA or the transposition of the European Directive NIS 2. In this context, companies and digital giants are increasingly required to strengthen their transparency. The security of their data will have to be placed at the heart of their actions.
Tixeo committed to European sovereignty
All day long, Tixeo teams will be present on site and will welcome visitors on their booth to discuss about secure video collaboration made in France.
Tixeo is the European leader of secure video conferencing solutions. It makes sure that the design and development of its software are exclusively done in France, in-house: support and R&D are also located in France. Its proprietary technology is not subject to foreign legislations. Tixeo's servers are hosted on French territory and the company makes sure to choose only 100% sovereign and European hosting providers.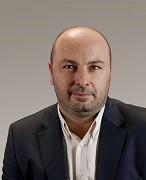 Renaud GHIA, CEO of Tixeo, talks about Tixeo's involvement in Hexatrust:
"For 3 years now, Tixeo has joined Hexatrust, a reference group in the fields of cloud computing and cybersecurity. We are working alongside French players in the industry to reaffirm the absolute necessity of sovereign cybersecurity solutions. Tixeo is proud to share its expertise in secure video conferencing within this alliance and to benefit from its national and international influence."
Tixeo's secure video collaboration solutions represent a European alternative to video conferencing solutions subject to foreign laws. They offer companies in sensitive and strategic sectors an unprecedented level of security for their online meetings.
A rich program to "transform the trial" of sovereign cybersecurity
During this Universités d'été, round tables will be organized to address the issues of cyber-sovereignty or cyber-resilience: what role does cybersecurity play in the development of European digital companies?
And to close the event, Hexatrust will propose an evening #DenounceYourCyberHeroines. Objective: to highlight female talents in the field of cybersecurity. Various associations such as CEFCYS, Women4Cyber or Femmes du Numérique will be highlighted on this occasion.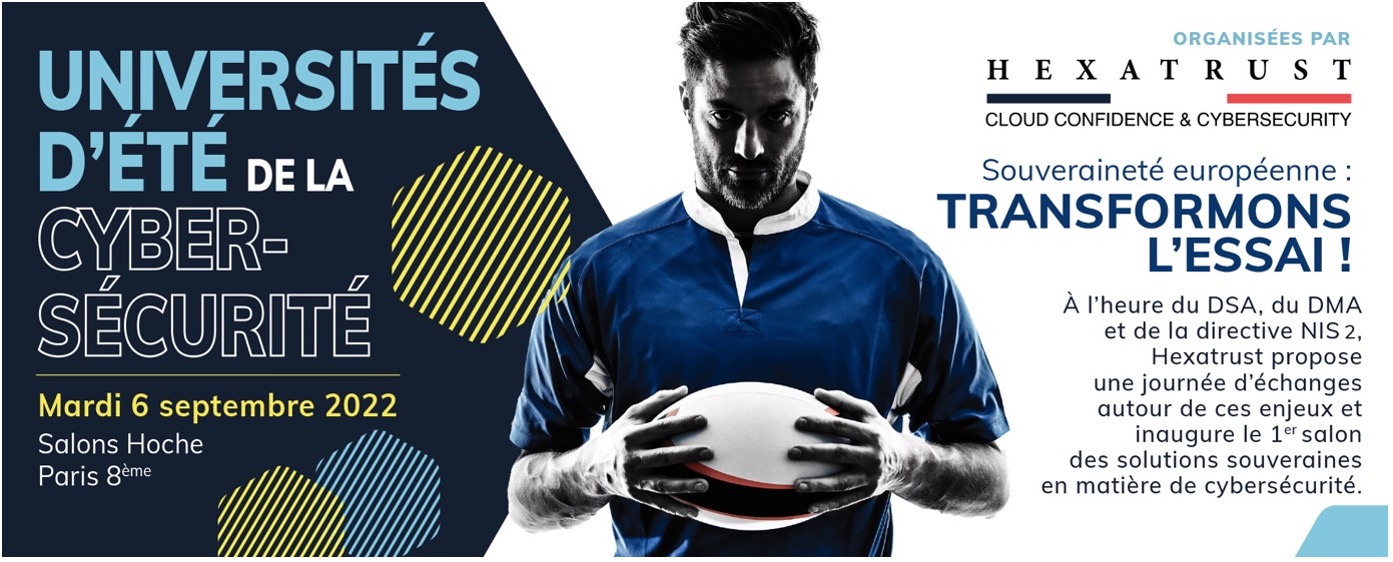 About Hexatrust:
Hexatrust, a group of innovative companies, is the winning alliance of cloud computing and cybersecurity champions. These renowned and certified technology nuggets share the same values and ambitions: Excellence, Trust, Innovation, Action.Representative of an expert and agile industry, HEXATRUST offers a panel of offerings and a "one-stop-shop" that meet the major challenges and needs of public or private organizations:
– Regulatory compliance: RGPD, eiDAS, NIS, LPM…
– Protection against cyber threats
– Support for major digital transformation projects
Committed, HEXATRUST companies work together to promote and build trust in the Cloud and Cyber excellence. Dynamic, they contribute to the French digital influence, export themselves and aim at a European and international expansion.