From 14 to 17 November 2023, Tixeo will be taking part in the Milipol Paris exhibition for the first time. The European leader in secure video conferencing is working with major defence companies to protect their sensitive communications.
Cyber-warfare and cyber-espionage: communications and data security must be strengthened
This global event for state safety and internal security is taking place against a particularly tense geopolitical backdrop.
The digital war is intensifying at the same time as the war on the ground, whether in Ukraine or the Middle East. State-sponsored cyber espionage attacks are on the increase, particularly from Russia and China. The International Criminal Court is now even considering prosecutions for "cybercrimes" of war. And with good reason: when they target essential organisations, the consequences are dramatic. Critical data relating to a nation's scientific and technical potential may be exposed. As can certain physical infrastructures.
For the defence and aerospace sectors, protecting sensitive data from cyber espionage is of paramount importance. It protects the interests of the nation and its internal security, as well as the sovereignty of organisations.
30% of major European arms-producing and military services companies companies use Tixeo


Thanks to its end-to-end encryption technology and sovereign hosting, Tixeo respects the strict confidentiality of audio, video and data streams. In compliance with the GDPR, the French solution enables teams to collaborate and organise sensitive meetings, such as comex or codir, with the highest level of security.
Meet Tixeo at the Milipol Paris 2023 discovery village
Meet the Tixeo founders and teams to find out more about secure videoconferencing and try out its collaboration features.
Booth 5 B192
Parc des Expositions de Paris-Nord Villepinte (Hall 4 et 5A)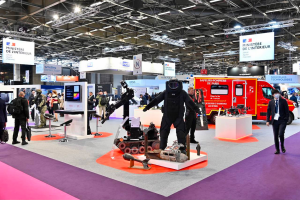 Improving collaboration and cyber-resilience among defence companies
As in any other sector, the defence industry needs tools that enable them to collaborate easily from a distance, without breaching the security of their IS. In the event of a crisis, teams also need a business continuity solution that enables them to communicate and continue their missions.
Tixeo's customers in the defence sector, such as Naval Group and Dassault Aviation, use secure video conferencing for their strategic and confidential meetings. These companies trust an independent and secure European technology to preserve the sovereignty of their data.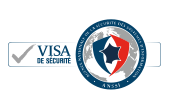 Tixeo is the only European secure videoconferencing solution to be certified and qualified by the French National Agency for Information Systems Security (ANSSI).