On October 4th and 5th 2022, Tixeo will participate for the first time to the Public IT Security (PITS) congress in Berlin. This event highlights cybersecurity solutions for the protection of public administration data in the face of increasing cyber attacks.
The dawn of a new era in cybersecurity
For more than 10 years, the PITS has been the meeting place for IT managers and government authorities in Germany. This major conference specialises in IT security and cyber security in the state and administration.
For the 2022 event, the PITS has chosen a theme: the 'new era of IT security'. An era in which the digitalisation of institutions is becoming more and more massive. But most of them are not prepared for the risks of cyber incidents. For several months now, there has been an upsurge in cyber attacks (ransomware, phishing, spyware, etc.).
In the tense geopolitical context, linked to the war in Ukraine, these cyber incidents particularly target the public service and its sensitive infrastructures. This is why the PITS is highlighting this year the urgent need for European sovereignty in the digitalisation of administrations, for the protection of data.
Cybersecurity and GPRD compliance in the spotlight
During the congress, the following topics will be discussed
Cybersecurity in the EU and exchange of experiences
Cyber attacks on local government institutions
Data security as a condition for data sovereignty
Resilience in IT security
Network, mobile communication and IT security and the cloud
Cyber attacks in armed conflicts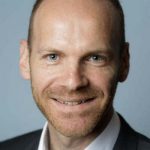 Tixeo committed to cybersecurity and GDPR compliance
Tixeo, the European leader in secure video conferencing, has been present in Germany for more than 10 years and opened its German subsidiary in April 2022. By relying on a network of highly qualified local partners, Tixeo meets the needs of organizations wishing to strengthen the confidentiality of their communications.
Indeed, GDPR compliance is at the heart of Tixeo's commitments.
Tixeo's software design and development are exclusively done in France, in-house, and its proprietary technology is not subject to foreign legislations. Tixeo's servers are hosted in Europe, on French territory, and only on sovereign and European clouds. Objective: to guarantee European sovereignty and data protection and to prevent any risk of dependency to extra-European powers.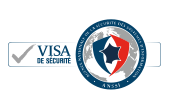 In addition to being GPRD compliant and sovereign, Tixeo video conferencing solution is Secure by design. Data security is taken into account from design to software deployment. Its end-to-end encryption technology guarantees absolute confidentiality of communications.
Tixeo offers an unprecedented level of security for online meetings. It allows public services to protect their data and to avoid computer espionage.