From 10 to 12 October 2023, Tixeo will be taking part in it-sa in Nuremberg, Germany. Dedicated to cybersecurity, the conference will present secure solutions for businesses, against a backdrop of increasing cyberthreats.
« Cyber threats : the biggest concern for businesses in 2023 »
That's according to it-sa for its 2023 edition. Cyber threats are intensifying, as is the economic impact of cyber attacks on businesses. In Germany, cyber attacks affect 9 out of 10 businesses, and the financial consequences exceed €200 billion, according to the Bitkom study published in 2022.
This event is a reminder of the urgent need to place cyber security at the heart of IT and business strategies. Collaboration solutions must be secure, but employees must also be trained in IT security. The aim is to strengthen the cyber-resilience of organisations.
Tixeo supports the Cyber-Sicherheitsrat Deutschland association
For the 2023 edition of it-sa, Tixeo will be sharing the stand of the German association Cyber-Sicherheitsrat Deutschland, of which it is a member.
The Cyber-Sicherheitsrat Deutschland association aims to advise German companies, authorities and political decision-makers in the field of cybersecurity.
As the European leader in secure videoconferencing, Tixeo is committed to reinforcing the cybersecurity of companies operating in sensitive sectors (defence, industry, public administration, etc.). The Tixeo solution guarantees complete confidentiality of communications thanks to its end-to-end encryption technology. Audio, video and data communication flows are thus protected from any risk of cyber espionage.
Meet the Tixeo teams, Hall 7A – stand 518
During the three days of it-sa, Valentin Boussin, Country Manager DACH, and Jean-Philippe Commeignes, Sales Director, will be present alongside the Cyber-Sicherheitsrat Deutschland association on booth 518 in hall 7A to present secure video conferencing.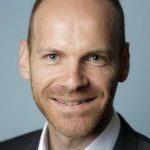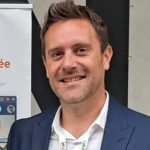 A successful move into Germany
Tixeo has been present in Europe for over 10 years, particularly in Germany, and opened its German subsidiary in April 2022. The company relies on a network of highly qualified local partners.
Committed to protecting its users' personal data, Tixeo designs and develops its solutions in France and its proprietary technology is not subject to foreign legislation. In addition, its servers are hosted in Europe, on French territory, and only on sovereign and European clouds.
Thanks to this GDPR compliance, Tixeo wants to prevent any risk of dependency on non-European powers and guarantee its customers' European sovereignty.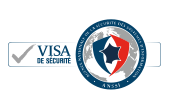 The German Federal Office for Information Security (BSI) recognizes the CSPN certification issued by the French National Agency for Information Systems Security (ANSSI) to Tixeo as equivalent to the BSZ certificate.