On 19 September 2023, Tixeo, a member of Hexatrust, will be taking part in the 9th edition of the Universités d'Eté de la Cybersécurité et du Cloud de Confiance.
Over 100 sovereign solutions highlighted
This unique event is organised by the Hexatrust group of innovative companies. Each year, it brings together French companies with expertise in cybersecurity and a commitment to greater European sovereignty. Visitors will be able to discover secure solutions in the trusted cloud and exchange views on topical issues.
Cyber-resilience at the heart of discussions
The coming year will be decisive for European organisations when it comes to cyber security. With the NIS2 directive due to be transposed in 2024, thousands of businesses in more or less critical sectors will need to strengthen the security of their information systems now, but that's not all.
Online communications require maximum protection to counter cyber espionage and ensure businesses' digital operational resilience. This is all the more urgent for the financial sector. DORA regulations require the use of secure communications solutions to guarantee business continuity.
Meet the Tixeo teams at the Hexatrust Universités d'été

The Tixeo teams will be welcoming visitors to their stand to explain how its French secure videoconferencing solution works.
Tixeo is the only secure videoconferencing solution to be certified and qualified by ANSSI, thanks to its end-to-end encryption technology for audio, video and data communications. Security is at the heart of its DNA: its solutions are developed according to the principle of Secure by design, placing security at the heart of its design and deployment, and are 100% compliant with the GDPR.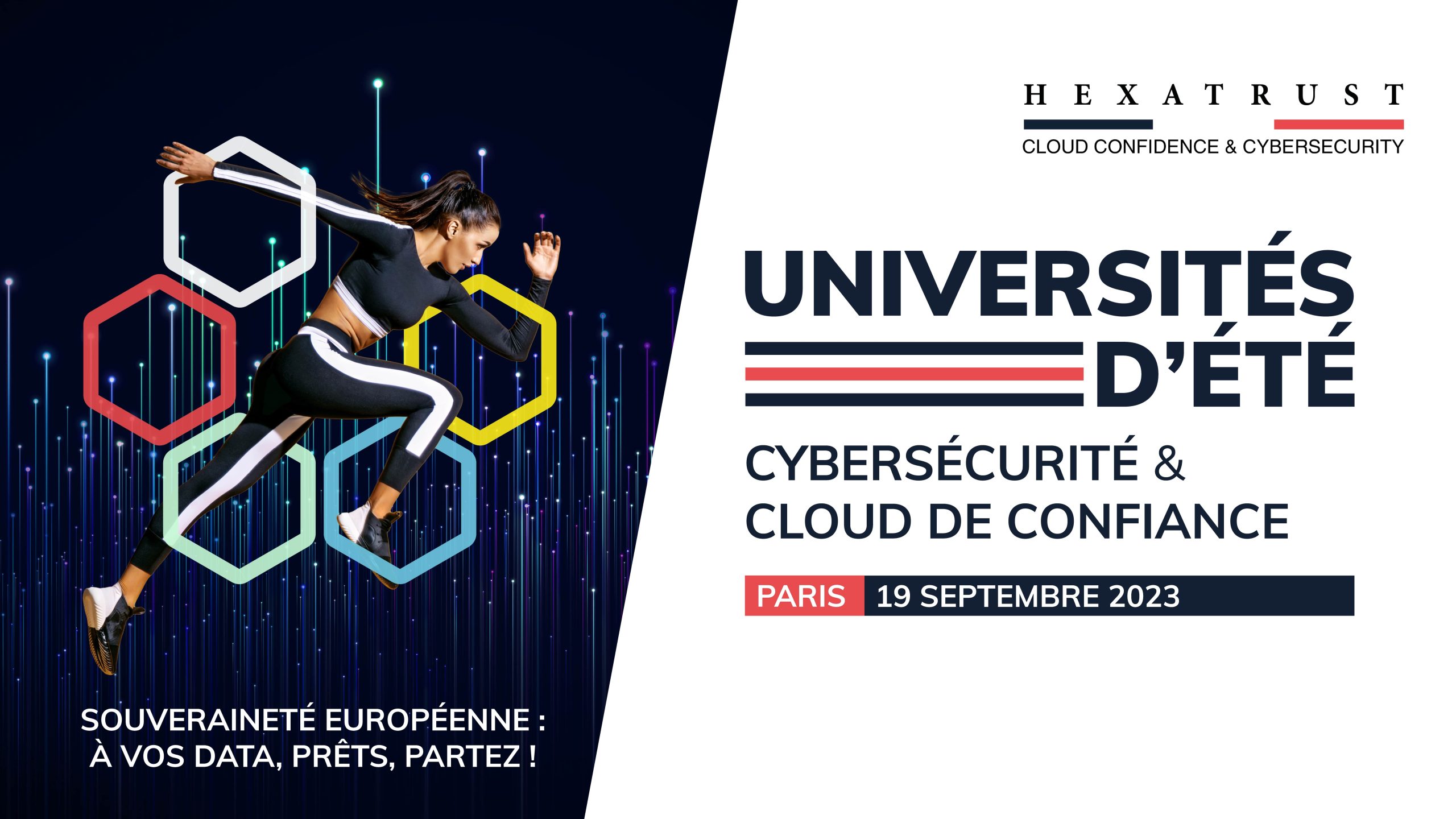 Meet the Tixeo teams
Join us on Tuesday 19 September at Le Centquatre (5 rue Curial, 75019 Paris) to talk to our experts and test our secure videoconferencing solution.
Par ailleurs, les Universités d'été d'Hexatrust s'ouvriront sur une thématique à la pointe de l'actualité : « Intelligence artificielle et cybersécurité : conformité aux directives européennes pour une protection renforcée ». En effet, l'entraînement d'intelligence artificielle ne doit pas se faire au détriment de la sécurité des données des entreprises.
About Hexatrust :
Hexatrust, a group of innovative companies, is the winning alliance of cloud computing and cybersecurity champions. These renowned and certified technology nuggets share the same values and ambitions: Excellence, Trust, Innovation, Action.
Representing an expert and agile industry, HEXATRUST offers a range of services and a "one-stop-shop". These meet the major challenges and needs of public and private organisations:
Regulatory compliance: RGPD, eiDAS, NIS, LPM, etc.
Protection against cyber threats
Support for major digital transformation projects
HEXATRUST companies are committed to working together to promote and build trust in the Cloud and Cyber excellence. They are dynamic, contributing to France's digital influence, exporting and aiming for European and international growth.