On 20 and 21 September 2023, Tixeo, the European leader in secure videoconferencing, will be taking part in the Public IT Security (PITS) event in Berlin. This is a must-attend event to discover solutions that protect sensitive public administration data in the face of the upsurge in cyber-attacks.
"Digital immune system" in the spotlight
For more than 10 years, German IT managers and government authorities have been meeting at the PITS to discuss their cybersecurity issues.
For its 2023 edition, the conference will focus on the 'Digital Immune System'. This approach combines a range of practices and technologies to strengthen the security and resilience of an information system. With the recent increase in cyber-attacks, public authorities need to place security at the heart of their technological and organisational decisions.
Tixeo, secure video conferencing solutions and Secure by design
The fight against cyberespionage and personal data theft must lead public services to question the security of their videoconferences.
Tixeo develops its secure videoconferencing solutions according to the Secure By Design principle. Security is therefore taken into account at every stage of development, from design to deployment of the solution. This helps to prevent and limit security breaches and their impact. What's more, Tixeo's secure videoconferencing solution includes end-to-end encryption of audio, video and data streams to prevent any risk of cyber espionage.
This maximum level of security has enabled it to be certified and qualified by the ANSSI (French National Agency for Information Systems Security).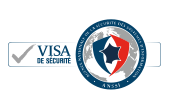 Meet Valentin BOUSSIN, Country Manager DACH @Tixeo
During the two days of PITS, Valentin Boussin, Country Manager DACH at Tixeo, will be present on stand 11 to present secure videoconferencing.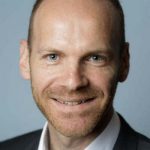 100% European and GDPR compliant
Tixeo has been present in Europe for over 10 years, particularly in Germany, and opened its German subsidiary in April 2022. The company relies on a network of highly qualified local partners.
As a French and European company, Tixeo is committed to protecting its users' personal data. Its software is designed and developed exclusively in France, and its proprietary technology is not subject to foreign legislation. Tixeo's servers are hosted in Europe, on French territory, and only on sovereign and European clouds.
Thanks to this RGPD compliance, Tixeo wishes to prevent any risk of dependency on extra-European powers and guarantee the European sovereignty of its customers.