Tixeo integrates the videoconferencing offer through SFR Business in the UGAP catalog, the public purchasing center.
This market meets the needs of public actors who are looking to implement a privacy policy in their communications. The use of videoconferencing, which is constantly evolving, is not lacking in this area.
By integrating with the SFR Business offer of the UGAP catalog, Tixeo brings an answer to the security requirements expressed by public organizations. Tixeo technology integrates innovative security mechanisms resulting from 15 years of research and development.
According to Alain Geffroy, IT Product Manager at UGAP, « Tixeo completes our collaborative solutions offer. It's a videoconferencing solution that offers end-to-end encryption of communication flows (video, audio and data) and is certified and qualified by the ANSSI (French National Agency for Information Systems Security). »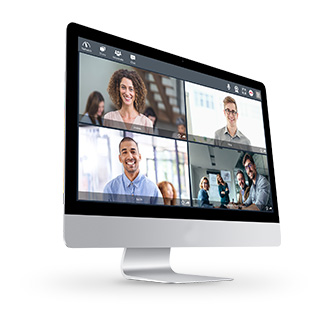 Tixeo completes its mechanisms with a link encryption between client and server and a control of the whole certification chain, avoiding any certificate injection attack. Another security advantage: there is no need to open additional ports to deploy the solution. Tixeo is an innovative offer.
The Tixeo solution is also rich in collaborative features, like the new advanced collaboration mode, TixeoFusion.
Laurent Flavenot, sales manager at Tixeo concludes : « It's a great satisfaction to be part of the SFR Business offer and to be present in the UGAP catalog. The simplified purchasing process offered by SFR Business and UGAP will allow many public organizations to take advantage of our solution, which is based on a 100% French technology, offering an innovative and disruptive alternative on the video conferencing market. »
About UGAP
L'UGAP is a public institution placed under the dual supervision of the Ministers of Action and Public Accounts on the one hand, and of National Education on the other. As the only national generalist public procurement agency, UGAP is a specific player in public procurement, with a total activity of more than 4 billion euros (excluding VAT), divided into 3.5 billion euros of wholesale activity (purchase for resale) and 520 million euros of direct purchases by public entities on gas and electricity contracts awarded by UGAP on their behalf as an intermediary.
Its customers are mainly local authorities, government agencies and public institutions, the social sector and public health institutions.
Through the purchases it makes, UGAP is a tool for the implementation of public policies, in terms of rationalization of expenditure, sustainable development, support for SMEs, local employment and innovation. Approximately 53% of the companies holding a contract are SMEs and 27% are ETIs.
UGAP has been awarded the "Responsible Supplier Relations and Purchasing" label by the Médiation des Entreprises and the Conseil National des Achats. The purchasing center is also an associate member of French Tech.