Tixeo at the FIC, September 7th to 9th 2021, Lille Grand Palais
Tixeo will be present at the International Cybersecurity Forum (FIC) which will take place in Lille Grand Palais (France) from September 7th to 9th, 2021. Our teams are waiting for you on the Hexatrust pavilion, booth A7-18 (at the entrance of the show).
With more than 12,500 participants, 2,500 foreign visitors and 110 countries represented, the FIC has established itself as the leading event in Europe in the field of digital security and trust.
During these 3 days, we will welcome you on our booth to discuss your video-collaboration, videoconferencing, teleworking and cybersecurity issues.
Not to be missed:
► Round table: Workplaces and collaborative tools: how can we secure such "access doors to the company"?
Wednesday, September 8, 2021 12:00 PM to 1:00 – Rubens
Among the speakers: Sébastien Jeanjean, Tixeo Managing Director
Other speakers: Luména Duluc (Clusif), Boris Lecoeur (Cloudflare), Manuel Bohé (Concepture GMBH)
The widespread use of teleworking has led to a growing demand for collaborative spaces that facilitate interaction — sometimes in real time — between the various stakeholders in a project, be they colleagues or customers, suppliers, or service providers. Such spaces include document exchange and sharing platforms, online software suites, videoconferencing solutions, and virtual work rooms. However, this approach is not risk-free when it comes to data leakage or theft, as it involves the sharing of data outside the limited scope of the company and with partners whose compliance with security standards cannot be guaranteed. How can we combine productivity, security, and fluidity in the user experience? How can we cope with the increased vulnerability surface and the scattering of data induced by such tools? How can we ensure compliance with the organisation's security policy?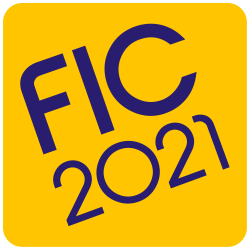 Registration for the FIC is free for visitors.