Next Generation Video Collaboration
Fast and furiously reactive Application and Screen sharing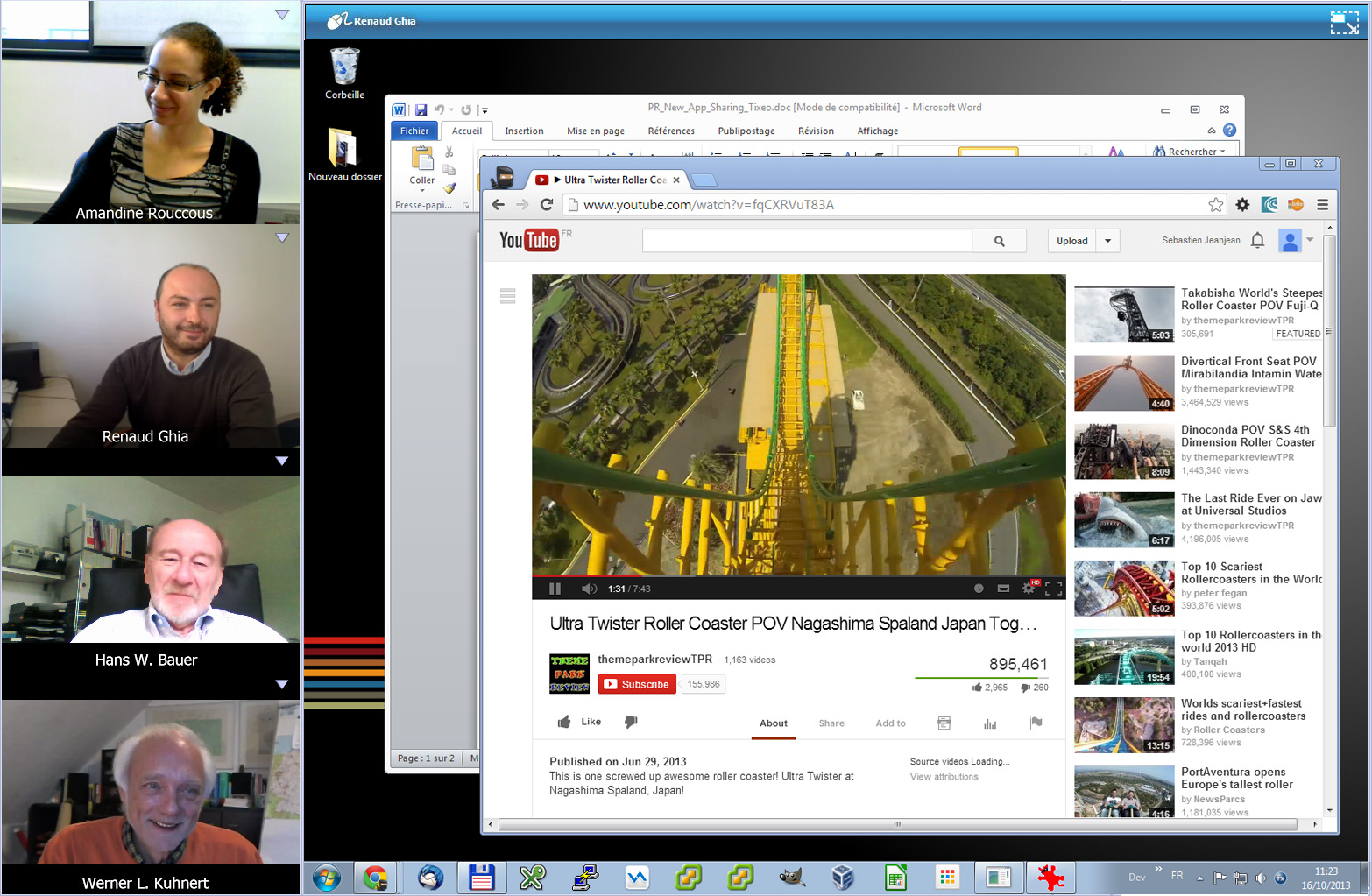 The application and screen sharing is the ultimate and universal video collaboration feature:
You can share any documents, applications or the entire desktop.
Work together and give control to remote users.
The highest sharing performance.
Security and confidentiality are warrantied.
The easiest and complete features set for collaboration
Share files with other participants during the meeting.
Collaboratively make diagrams, and drawings, and show screenshots…
Keep control of your meetings with advanced right management during the meeting.
Send instant messages to your contacts with Enterprise Instant Messaging.
Directly know the availability of your contacts and invite them into an instant meeting.
Easily and quickly organize meetings. All invitations are automatically sent.