Paris, April 14, 2022 – Tixeo, the European leader in secure video collaboration and the only technology certified and qualified by the French National Agency for Information Systems Security (ANSSI), announces that it is accelerating its development in Europe with the opening of its German subsidiary in Berlin. In a context where digital sovereignty is more than ever a major issue for Europe, Tixeo positions itself as a European alternative to video conferencing solutions subject to foreign laws, for all private and public actors concerned about the confidentiality of their online meetings.
A growing presence in Europe
Throughout Europe, the Covid crisis and the massive rise of teleworking have created a real craze for online collaboration solutions. Tixeo's turnover outside France has more than doubled between 2020 and 2021, representing today more than 10% of the company's total turnover.
Present in Spain, through its own subsidiary, as well as in Benelux, Austria, Hungary, Switzerland, through trusted partners, the French editor has already been active on the other side of the Rhine for more than 10 years through a representative office. To meet the growing demand, Tixeo decided to open its own GmbH subsidiary in Berlin. Led by Valentin Boussin, Country Manager Deutschland, this local structure aims at doubling again the turnover in Germany in 2022. This opening is accompanied by a reinforcement of its partner network on the territory.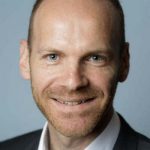 Valentin Boussin explains "The health crisis and the conflict in Ukraine demonstrate once again that the European Union must strengthen its strategy of technological independence. For more than 15 years we have been offering our French customers a 100% sovereign & secure videoconferencing technology (hosting, support, R&D) that we want to offer more on a European scale.
Communications and data security: a European issue
The current context reminds the need to preserve Europe's digital sovereignty. The Tixeo secure video collaboration solution, designed to meet the strictest security requirements, contributes to this. The solution includes true end-to-end encryption of communications (video/audio/data) in a multipoint video conference, as well as encryption of the communication link between client and server. Tixeo's software design and development are exclusively done in France, in-house, and its proprietary technology is not subject to foreign legislation. Tixeo's servers are hosted in France and the company will finalize its multicloud deployment in 2022, while making sure to choose only 100% sovereign and European hosting providers.
Many European customers in the defence, health and public sectors already trust Tixeo for these reasons. Among them, the Nuclear Safety Council – CSN, Deltana, and Natruly in Spain, Avmatsim in the scientific software sector and the City of Henstedt-Ulzburg in Germany, or RTR, the Austrian Broadcasting and Telecommunications Regulatory Authority.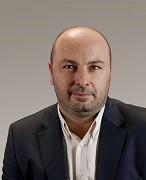 Renaud Ghia, chairman of Tixeo, adds "True end-to-end encryption helps to guarantee true independence for organisations and nations. More than ever, research, technologies and hosting must be developed and consumed locally to prevent any risk of dependency to extra-European powers and to show a flawless resistance to present and future threats. It was natural for Tixeo, which wants to strengthen its activity in Europe, to consolidate its presence in Germany, which remains a key player for the European Union and of course the first commercial partner of France. German organizations are particularly sensitive to the level of security we provide and to the strict respect of the personal data of the solution's users".